Food additives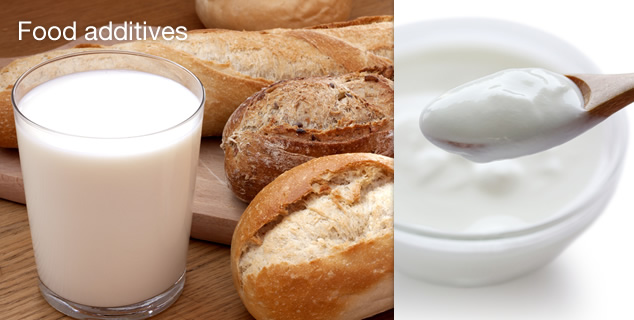 Calcium is an especially important element along with iron in the minerals for human body.
We have products conforming to Japanese Standard of Food Additives and Japanese pharmacopoeia.
Among the various types of calcium agents used as food additives, calcium carbonate is higher calcium content, which makes it highly effective even a small amount, and its odorless and colorless makes reduce the effect on flavors of foods as compared to other calcium agents.
Applications
Food additives for confectioneries, drinks, and instant noodles to reinforce calcium
content and adjust pH.
Product lineup
Colloidal calcium carbonate, ground calcium carbonate and light calcium carbonate